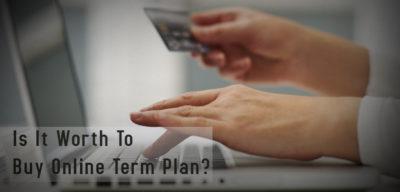 Insurance is matter of utmost importance and security as they say in one of most famous insurance company's advertisement, "Zindagi ke saath bhi, Zindagi ke baad bhi." Once invested, you can sit back and relax about the future of your family, even when you won't be there.
What is Term Insurance?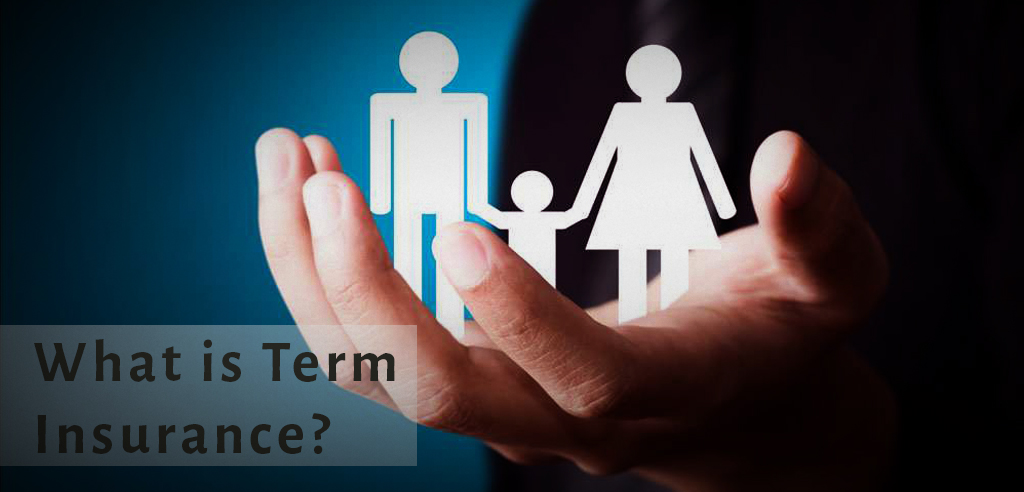 Term Insurance refers to life insurance plan where the insured pays the policies throughout the term of the policy. Generally, these term insurance policies have the payout clause only in the event of death of the insured. However, of late insurance companies have come up with an arrangement where the insured gets back the premiums paid, if the insured survives the term. There are many types of term insurance, which are as follows.
Standard Term Life Insurance (usual type where the sum assured is paid only in the event of death of the insured)
TROP (Term Return of Premium) where the insured gets proportionate amount paid back if he survives the term.
Group term insurance plan (generally, the companies or businesses take such policies for their employees or members)
Joint life Insurance where insurance cover continues for another spouse, even if one of them passes away.
Convertible term insurance where the insured can add on any riders which allows the insured to convert the simple term insurance into endowment policy.
Online Term insurance is where the insured purchases the term insurance directly from the company, without any intermediary like an insurance agent. Insurance companies have introduced online term insurance, which has resulted in decline in commission payable and promotion expenditure. This has become very popular in very short span of time.           
Must Read :- Best Term Insurance Plan in 2016
Upsides of the online term plan
As stated before, when the term insurance policy is distributed or sold online, it results in a decrease or absence of commission payable or promotion expenditure. Insurance companies pass on this benefit to the customers in the form of lowered premium payment.
Faster processing and policy issuance
Usually the online term insurance policy can be subscribed with minimal KYC formalities. Certain insurance companies have even facilitated paperless issuance, which won't require any paperwork in physical format. This helps reduce the unnecessary time taken to process and issue the insurance policy.
When you decide to go for online insurance, you can go to any website like financial hospital for comparing and analyzing the important features like premium, the settlement procedure, etc. the details which are displayed for comparison contain all requisite information, which is generally not discussed while opting for offline insurance.
Some of the insurance companies do not require medical tests for online insurance depending upon age of entry in the term insurance policy. This may prove beneficial for faster processing and lesser rejections for online term insurance policy takers.
Must Read :- Is Term Insurance A Smart Investment?
Drawbacks of Online Term Insurance Policy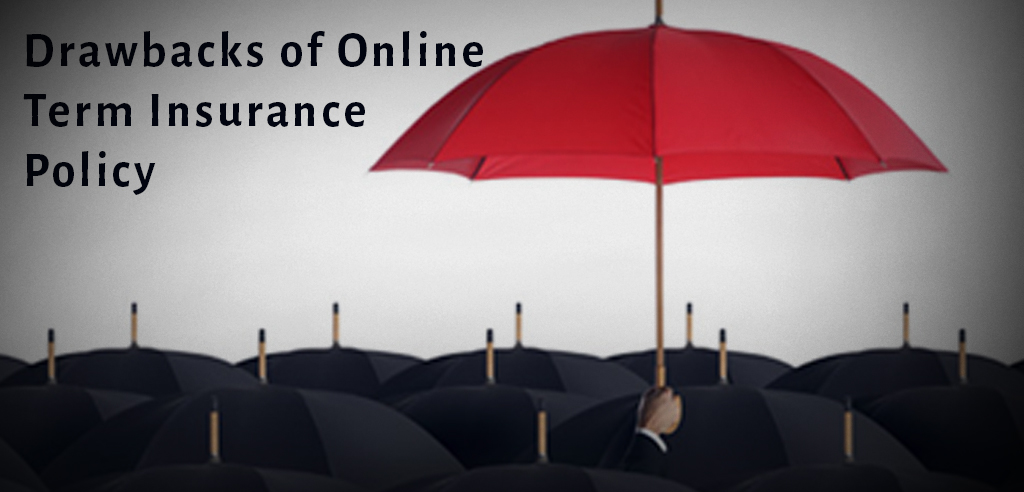 Those who are little skeptical about doing everything on their own, especially in insurance and finance field, may prefer to go through an agent. This gives them security and they tend to understand better when explained by such agent.
In case of online term insurance policy, it is not mandatory to disclose relevant claim settlements. Claim settlement being the ultimate aim or objective for affording term insurance, it plays an important role while deciding to opt for a policy through online or offline mode. For online term insurance, family of the insured needs to contact the customer support when insured passes away. This may sound tedious and hence, the insured may prefer to opt for offline term insurance considering that agent may help with the settlement procedure.
Online scams or complexity
Online term insurance is not for those who just submit the documents as told by the agent or the officer. Insurance is the subject matter of utmost concern and hence if you trust your agent more than the websites or if you are not well versed with online transactions, it would be better to opt for offline insurance. Online term insurance is basically for those who can manage without any guide or financial advisor and is able to understand policy clauses and also is able to compare the key features and can choose the best one depending upon the requirements like higher sum assured or long term coverage or add on rider availability, etc.
Points to be noted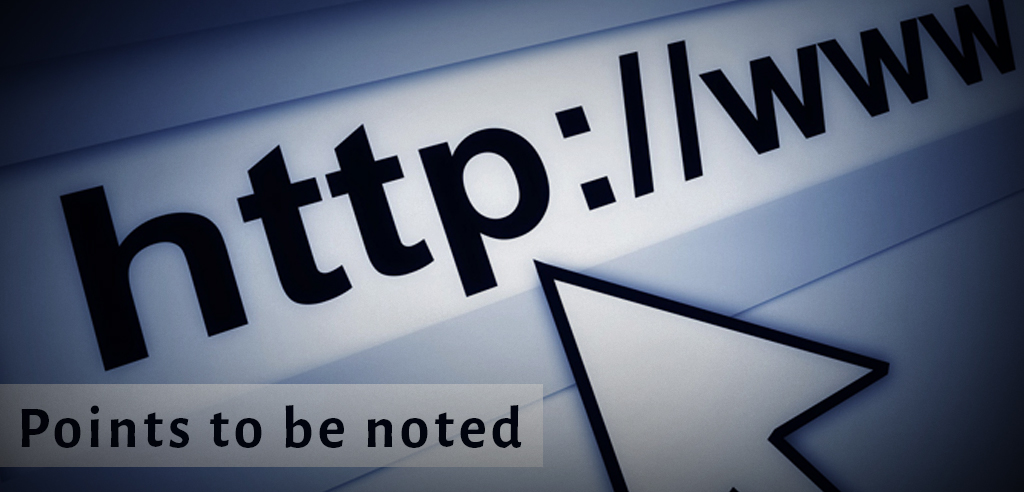 Go for secured websites starting from https, which will isolate the personal details from the rest of the web.
You are on your own for claim settlement, handling health problems etc, due to the absence of any intermediary intervention.
You may rejoice for lower premiums, but you have to be responsible for every decision made in respect of online term insurance policy. Be it coverage term or be it endowment option or claim settlement procedure, you have to deal with it by yourself.
Don't look out for cheaper premiums as your ultimate goal. Looking beyond them for factors like claim settlement procedures, better customer support, consideration for pre existing diseases (in case of clause for disability related payout), etc.
CONCLUSION
Nowadays everything is online for groceries ordering to even insurance policies. Even though it gives a sense of freedom and  convenience, you need to be careful with respect to online fraudsters and clauses which may be overlooked or absent in the online term insurance.