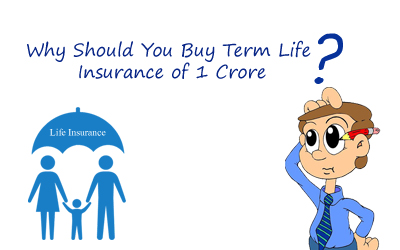 Term Life Insurance is a most dynamic and most versatile insurance product which can be used as insurance protection as well as an investment. With evolving needs of the consumers, it was evident for that the insurance companies were going to bring in multiple product lines including online term insurance or TROP (Term Return of Premium Plan) etc. However, it is still quite difficult to choose one best policy which will serve your purpose, especially where the insurance companies are advertising sum assured of Rs 1 crore. Do you think you should go for it? Let's find out!
Must Read:- Best Term Insurance Plan in 2016
Why is Term Insurance necessary?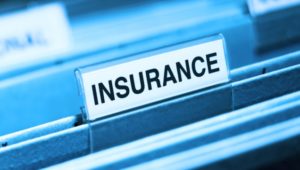 Term Insurance is an insurance product which provides financial security in case of the death of the insured. Standard term insurance plans payout only on the event of a death of the insured. However, there are other plans like endowment plans or money back plans or TROP which pays out certain predetermined amount, even where the insured survives the tenure of the insurance policy. In any case, term insurance is necessary because it provides
Financial security to your family
Cheaper premiums if you enter in young age
Facility of add on riders available. For e.g. critical illness rider can be obtained with an additional premium, instead of going for whole new policy.
Long term and mid term goals can be achieved by opting for term insurance as an investment option. For e.g. planning for kid's education by opting for money back policy which will have periodic cash inflows.
Should you go for Rs.1 crore term insurance?
If you have paid attention, the context sensitive advertisements are hovering your mail homepage or any website which you surf on. If you have used insurance even once on your search page or opened an insurance website even once, you start getting those ads. Most intriguing advertisement would be – "Pay Rs. —- per day for securing your future by obtaining sum assured of Rs.1 crore."
1 crore? Really? You must be thrilled to read it! You must have thought to opt for this plan sometime in your life. But do you really need to go for Rs.1 crore term plan? Let's discuss.
Any person who is still in a prime age of 30's, who is the sole bread winner for the family, is the really appropriate candidate for the term insurance plan of Rs.1 crore. Reasons could be stated as below.
Lower premiums rates
Greater compounding effect due to number of working years, as the candidate enters in early age.
If such person is sole earner then, it is imperative for him to secure his family's future basic as well as lifestyle needs.
Well, if you fit into this criterion or not, there are a few checks to be cross checked before entering into any term insurance contract, as given below.
Selection of Rs.1 crore term insurance plan on the sole basis of lower premiums won't serve any purpose. Insurance industry is most competitive; hence insurance companies offer very competitive premiums for Rs.1 crore term insurance plan.
As said before, a lower premium may be compensated by stringent rules or regulations. As opposed to lower premiums, the term insurance policies with higher premiums may exempt the probable insured from certain mandatory requirements like medical tests.
Most of the times, the term insurance plan for Rs.1 crore would have higher premiums or longer periods, but may come with the additional benefit of the rider which would facilitate payout in case of severe or permanent disability or may provide additional cover for critical illness (diagnosed for the first time) etc.
Pay attention to one of the most important clauses in term insurance policy – claim settlement ratio. Claim settlement ratio may or may not be disclosed, however, it is important to check for the same. Look out for higher claim settlement ratio, which ensures speedy and consistent disbursement in the event of death or accident etc.
One more important thing to check for in Rs.1 crore term insurance plan would be the availability of additional riders in existing plan. Additional riders could be in the nature of disability clause (facilitating payout in case the insured has permanent disability) etc.
Must Read:- Is Term Insurance A Smart Investment?
How to assess how much insurance cover is needed for you?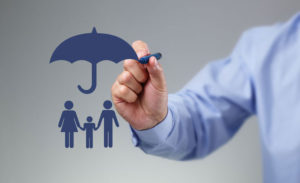 Understand the anticipated working life in number of years. Longer tenure would lower your premiums and you will enjoy greater compounding effect. This means that you could even bear lower interest rate.
Estimate the routine expenditure and non-routine expenditure (marriage expenditure for your kids or retirement planning).
While you estimate expenditure, it is important to factor it with inflation effect. For e. g. if you need Rs.100 today for buying A, the same product will cost Rs.150 after 3 years (considering inflation rate in the year 3). Inflation impact impacts the future income in hands or wealth appreciation. Hence you have to accommodate the inflation impact while determining the required cover amount.
CONCLUSION
There are many insurers who offer Rs.1 crore term insurance plans, which may have several features like lower premiums or lesser tenure or additional rider etc. However, selection of appropriate Rs.1 crore term plan would again depend upon your perceived needs and liquidity demands. Please consult your financial advisor before opting for the one.