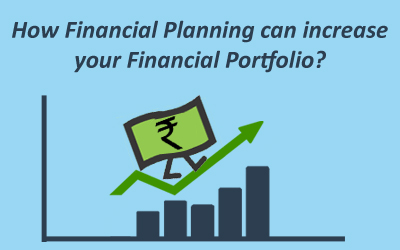 Diversification in the assets and liabilities is a necessity to maintain a healthy financial status and to achieve an overall stability in all the aspects.  Creating a strong financial portfolio is important and everyone should invest their savings into various sectors. The habit of investing into various fields and having a diverse portfolio is important to handle all the type of emergencies that you and your family or business can face in the future. It is suggested to every individual that with proper financial planning, you can easily achieve a stable financial status and can also create a diverse and varied collection of financial investments and insurances.
Financial planning is an essential process that helps you to make some important decisions about the money that you save and to invest them in a way to achieve larger profits out of it and to accomplish the goals for long term and short term that you have set for yourself. The term financial planning just not cover only the part where you have to plan as to how and where you can invest the savings for the future but also to distribute your wealth and manage them in such a way that your life and the life of the dependants in your family is safe and secured even in the future. Financial planning comprises of a plan that not just secures your present but also the future of you and your family, and if in case you are not around to take care of your family due to some mishappenings then also these plans will make sure that the family is properly taken care of.
How does the financial planning can help you to develop a varied financial collection of investments and insurances?
Knowing the importance of financial planning is necessary and the knowledge can be achieved by working upon the finances and learning how to manage the assets that you have. Here are some of the way by which financial planning can help you to create a financial portfolio –
Financial planning helps you to learn about your inflows and outflows.
By learning the total fixed earnings of the month or financial year and the total expenditures of the same time duration, you get to learn how much you can save in that time and from where is the maximum percentage of the inflows received. You can manage your finances and plan them to invest in a way so that the maximum benefits are achieved but the other sources of the inflows should also be alleviated to gain more profits from them. The outflows can be managed and planned in similar ways and thus, a complete and diverse portfolio can be created.
Must Read :- WHY YOU NEED FINANCIAL PLANNING FOR YOUR CHILD'S FUTURE?
It helps you not to avoid important insurances for the safety and security of your family and finances.
A person who plans his finances and manages them properly always stays a step ahead of the one that does not follow financial planning. Financial planning lets you invest into various insurance and investment plans that are beneficial for you and your family as well for your business's finances. Without financial planning, it is not possible to manage the savings so that the family can be protected from any uncertainties.
It also helps to learn about in what proportions do the investments and insurances should be taken.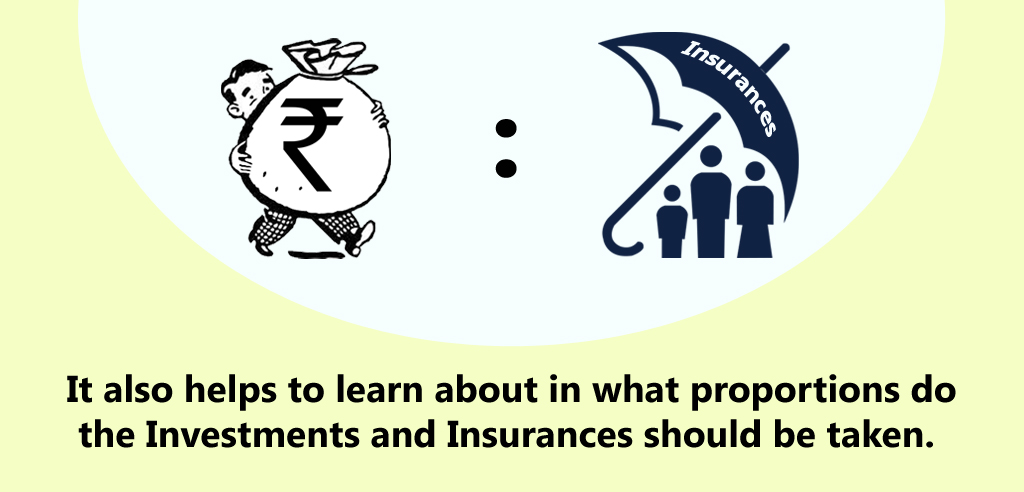 It is easier to apply for the investments and insurances any time but one should always know in what ratio does both of these type of financial planning is necessary. The ratio may vary for every individual according to the needs and requirements of the family and company. You cannot plan out the ratio out of nowhere if you are not planning your finances properly.
Must Read :- Top Secrets Of Having An Effective Financial Planning
Financial planning helps you to monitor your investments.
A track of all the previous investments made by an individual is helpful to her or him to decide where she or he should put her or his savings in the future so as to cover all the aspects of the risk and uncertainties. With proper financial planning, you can easily look over the progress that are made by the previous investments and can also keep a track that the money you have invested is not going into waste.
Financial planning helps you out in creating a financial backup for your family together with your partner.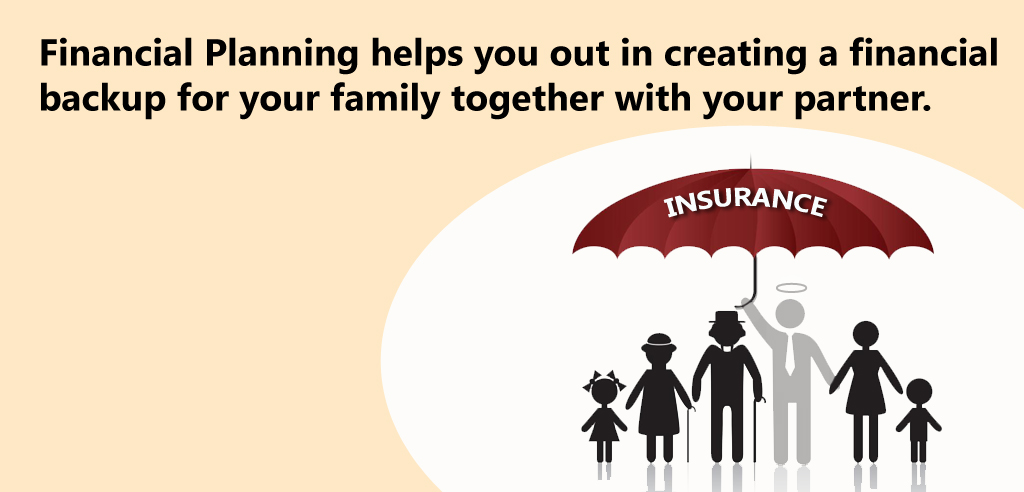 This is a general case that when a couple is working, they may have different plans for their future and they must be having some financial goals that do not match up with their better half, but that does not mean that your partner cannot help you in achieving those financial goals. With proper planning and management skills, both the people can talk it out and create a plan that is diverse as well as strong enough to cover all the goals, i.e., their mutual goals and the goals that are different for each person.